With increased usage of the Community Fridge and Larder as the impact of Covid-19 is felt by members of the Kirknewton community the Kirknewton Community Development Trust aim to keep the project open until at least the summer. The Larder is open 9am to 1pm every Thursday. We are seeking additional funding to help extend that and 'Build Back Better' as hopefully things improve towards the end of 2021. A strong membership really helps the Trust with funding applications so please do join if you are not already a member – it's free. Join online here
The Kirknewton Community Resilience Group made up of the Development Trust, Community Council, Local Shop, Primary School and Church still have funds for anyone who need food and supplies.
In line with current restrictions entry to the Green Room will be limited to one family at a time – please be masked and sanitise hands when entering. We do have funds to help with home heating if required. Call 885331 if you need help with that or have to shield yourself and require shop deliveries, which have started again.
Free school meals are still in place with cash going direct to parents/carers. Neighbourly support is here if you need it.
We continue to share info to support local business, job opportunities and have funds for a local business directory to support local Kirknewton Businesses as we rebuild our community over the next year.
There is at least one volunteer who came forward for each street and we get in touch with them for help when needed or to pass on any messages to local street networks. If you'd like to join the network What's App group please contact debbiekirknewton@gmail.com for details. This network was recently called on in light of the slow response to icy roads/pavements to help maintain people getting regular local exercise during lockdown and to avoid injuries which may impact on hospitals at this busy time.
Thanks to all volunteers, carers and members of the community who are helping at this time. We couldn't do it without you.
DON'T FORGET
There is now a Wholefoods section in the Kirknewton Festival Stores. You can also order fresh bread, Cyrenians organic eggs and veg bags too.
FROM THE BBC
Scotland's schools are expected to open up to more pupils later this month, as part of plans for a phased reopening.
All pupils in P1-P3 and pre-school children are likely to return to the classroom full-time from 22 February.
There will also be a part-time return, but on a very limited basis, for senior secondary pupils to allow them to complete work for national qualifications. Only between 5% and 8% of a secondary school's pupil roll will be able to be present at any one time.
Here are the answers to some of the questions you may have about how the return to the classroom will work.
Will P1-3 definitely be going back on 22 February?
A final decision won't be taken by the Scottish government for a fortnight. However, Education Secretary John Swinney has made it clear that this will happen "unless things go in the wrong direction". In other words, as long as cases of Covid continue to decline, they should be back on that date.
Why aren't older children in primary schools going back too?
One reason for this is the concern that younger children potentially lose out the most from so-called remote learning. The government still feels that a full return of primary pupils is not possible, and the younger classes are being prioritised. Of course some older children are still in primary school buildings because their parents are key workers or because they are deemed vulnerable.
What sort of practical work can senior secondary students go back in for?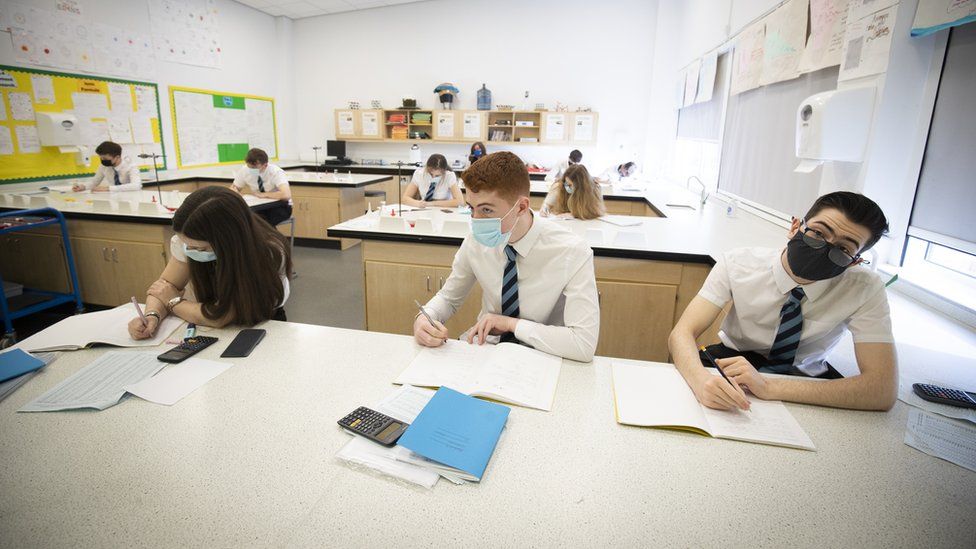 Older pupils will only be able to return after 22 February to ensure practical work important to achieving qualifications is completed – but the definition of practical work isn't prescriptive.
It is designed to cover the kind of work which cannot be done from home – notably in practical and vocational subjects. It might include work in practical subjects such as art or woodwork. It might also include laboratory work in science subjects. However, the work does not need to be related to the assessments teachers will be carrying out to estimate grades for those who should have sat exams.
When will there be news on when other students will be back at school?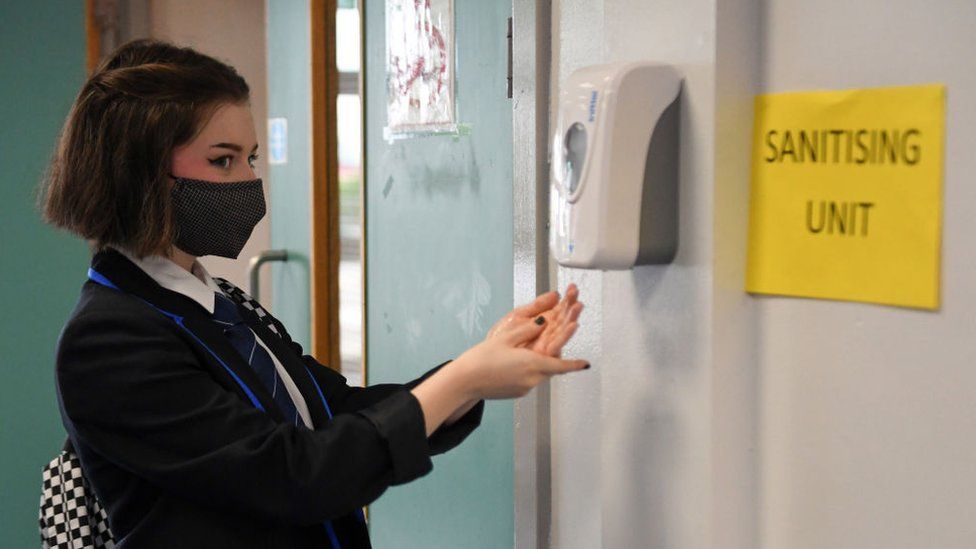 The Scottish government hopes to give an update in the week beginning 15 Feb and they would want to give parents, teachers and pupils as much notice as possible. The key thing will be whether community transmission is under control or not. It is worth watching the daily case numbers to see if they continue to fall.
The likelihood is that any decisions on the return will be taken on a Scotland-wide basis.
How will estimated grades for those who should have sat exams be made?
Teachers have until the middle of June to submit estimated grades. They need to be signed off by headteachers. The presumption is that candidates will get these grades in August unless the SQA has any cause to question them. There will be no algorithm so a school's previous record should not lead to a candidate's grades being revised up or down.
Detailed guidance on just what sort of evidence teachers need to gather to justify their estimates has been published by the SQA. The evidence will be needed should grades be queried. Often this could involve what are, in effect, class tests using the kind of questions normally set in exams.
Will courses be completed on time?
This could depend on just when secondary pupils may be back in full-time. However, it is worth noting that after Easter, students are often on study leave or consolidating their courses. With no exams – and the June deadline for estimates – this time may be used to actually finish off the courses.